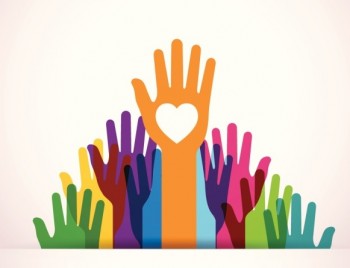 Volunteering is an amazing way to give something back to the community or to keep busy, learn new skills, socialise and develop as a person. Indeed many of the social outreach projects, in particular, could not run without dedicated volunteers helping out regularly or in one-off events.
These can range from;
All of the Social Outreach projects listed will be reliant on volunteers and fresh help is always welcome, so the list above is just an example of the range and diversity of volunteer opportunities that await you.
To give you an example of the amount of volunteering that is happening week in week out by yourselves and others in our community, When we did the Cinnamon Network Faith Action Audit* in the Weston Area in 2014, these were the results:
233 Social Outreach programmes were listed from the 65% of the Faith organisations in the Weston area that participated.
52,440 people benefited in 2014 from the help that these projects offered.
160 was the total number of paid staff
1,670 was the total number of volunteers
243,044 was the total volunteer hours per year
£2,380,998 was the total value of paid and volunteer hours!!
That is a staggering amount of dedication and hard work and we would like to say a huge WELL DONE! to all of you.
The needs of the community seemed to have not lessened though and volunteers move on, so the need for further help is always there. please consider helping out, whether you are a "believer" or not, it doesn't matter. the heart of each project is to help those who are lonely, hungry, desperate and just plain fed-up to feel some love, some hope and some good old fashioned human companionship.
Contact the projects directly via email and share your interest in finding out what help they need.
*For a PDF of the Faith Action Audit results click on the attachment below.