Town's Mayor and people unite on world famous iconic seaside pier to host a Christmas Carol celebration – to end a devastating COVID-19 year with an explosion of hope.
In one of the most challenging years for generations, ROC WSM aims to bring a little hope and light to our communities with an online service filmed on Weston-super-Mare's Grand Pier.
ROC WSM, formed in February this year with 169 representatives from police, NHS, councils, schools, charities and churches, aims is to engage all people of goodwill to make a kinder and safer community.
ROC WSM also wants to bring the whole town together with non-stop initiatives of hope and good news for the years to come.
Their upbeat and hope-filled carol service with readings from Mayor Mark Canniford and more will be an extravaganza of online Christmas carols, filled with light, hope and good news.
A 45-minute service of rocking festive anthems, and good news aims to end the year on a high.
There will also be a message of hope to help see in the New Year.
ROC WSM has spent nine months bringing together groups and initiatives to help desperate people in need during COVID-19 and the lockdowns.
There were thousands of acts of kindness delivering shopping, collecting prescriptions and providing telephone support given to help those in need with ongoing initiatives such as tele mentoring.
Its leaders Dave and Penny Hynds said: "It has been a devastating year for so many, with COVID-19 causing massive disruption to peoples lives.
"ROC WSM was launched in 2020 just before the COVID-19 lockdown, and we were determined to end the year with a massive celebration."
ROC WSM has worked closely with the Violence Reduction Unit who have given £16,000 to telementoring service for vulnerable young people and have already set up a £4000 scheme to help local people to set up initiatives to make communities safer.
In 2021 its plans include projects to address food poverty and waste and much more.
The Christmas carol service is welcomed and supported by the Grand Pier, North Somerset Council, Weston Town Council, local Churches and other community groups.
Michelle Michael, Director of the Grand Pier, said: "The Grand Pier fully supports this wonderful initiative. It's really important that businesses back communities and we are thrilled to provide the Grand Pier as the backdrop for this musical celebration at this special time of year."
For more information on ROC Weston super Mare visit the Facebook page or email This email address is being protected from spambots. You need JavaScript enabled to view it.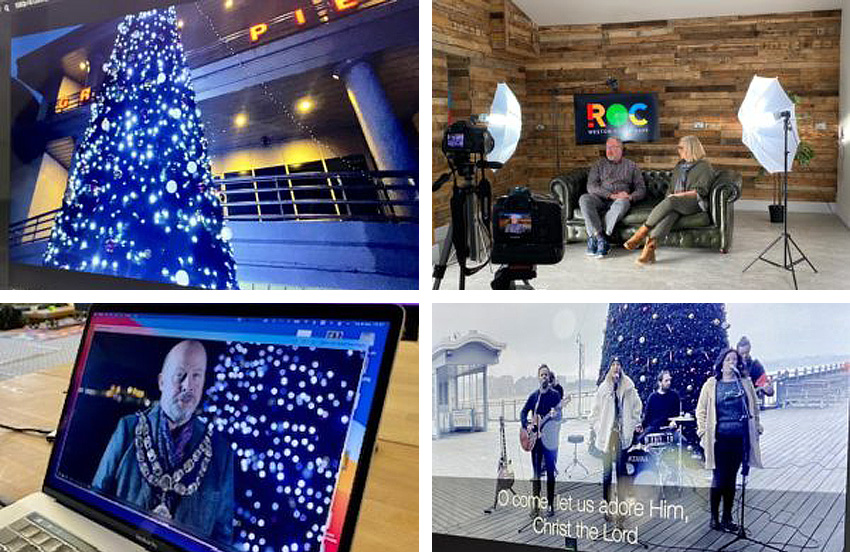 More: https://roc.uk.com/towns-mayor-and-people-unite-to-host-a-christmas-carol-celebration/